Hi Team
I have a usecase where I user a Group of users to Action a User Task parallely. This is done using Mulit-instance and a Reminder email has to be sent to all the applicable users when a Timer is triggered. Shown as below.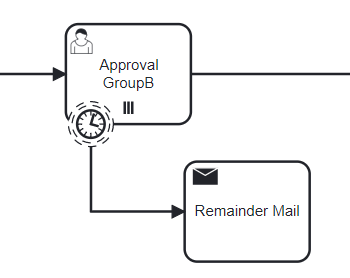 I have the multi instance setup as below: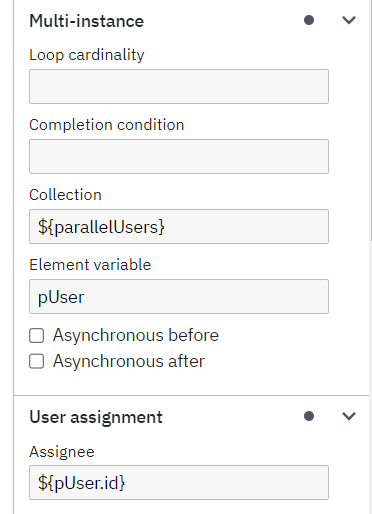 The user assignment works fine and all relevant users are able to see the tasks in the tasklist.
Again my Mail setting for To is as below: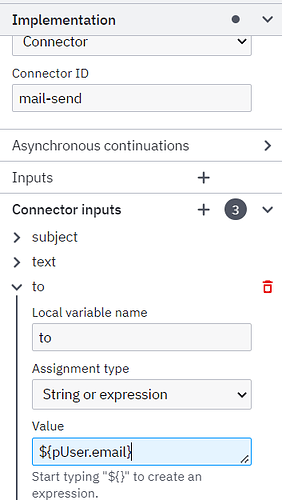 Ideally I am expecting pUser to be available in Remainder Mail Task and I can access the mail id using "email".
But when I deploy and check I am getting the below error.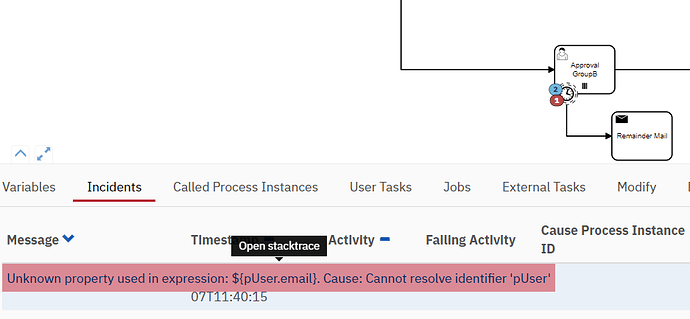 Is there any scope limit for pUser that was created in the multi-instance but unable to access in the next Send Task. Am I missing something.
Please advice.