Hello everybody!
I confused with bpmn modeling. Please, advice me how to implement my task.
I have got a process with call activity which starts subprocess.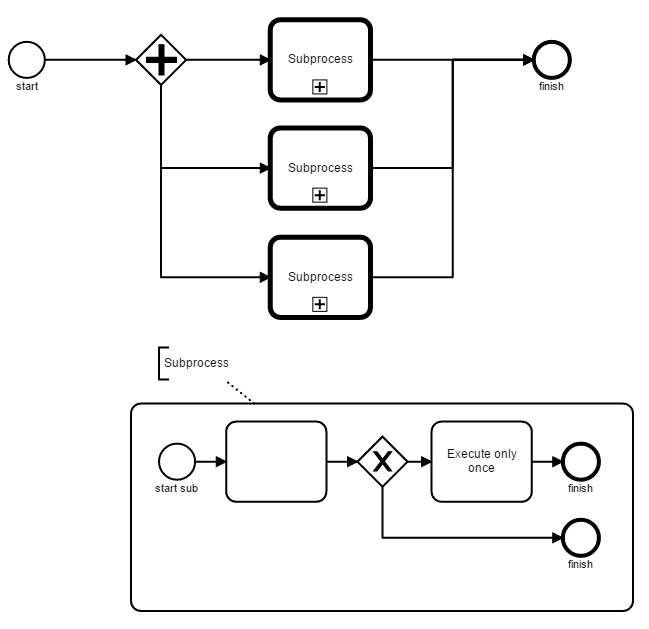 Here will be created three instance of "Subprocess", but I need to execute "Execute only once" activity only once for all instances. I mean, if one instance has executed "Execute only once" activity then rest must skip it. How to implement it? I tried with process variable but it doesn't work because the scope of variable is restricted by process instance. It could be create if I could defind global variable at parent process and then update and read it from child (subprocesses).